The Humane Award is to honor certain bloggers that are kindhearted individuals. They regularly take part in my blog and always leave the sweetest comments. If it wasn't for them, my site would just be an ordinary book review blog. Their blogs are also amazing and are tastefully done on a daily basis. This award is to thank them for their growing friendships through the blog world.
I would like to say a heartfelt thank you to Bridget at Readaholic for the thoughtful award. Man, if you want to see what's going on in the world of giveaways in the blogosphere, check out her blog here: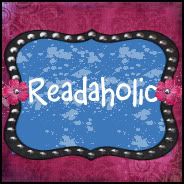 In the spirit of sharing, I would like to pass this humane award to:
Julie at Outlandish Dreaming for being the first person to follow my blog. What a trooper! She is my Highlander romance expert! Go check out the great collection of reviews she has on highland romance and other great books
here
.
Jess at Barney's Book Blog - she's one of the first to check in on Monday mornings to get the reading week off to a good start! She's got some great books coming up on her blog -- check her blog out
here
.
Jaime at For The Love of All That is Written has a most interesting blog--you can visit it
here
.